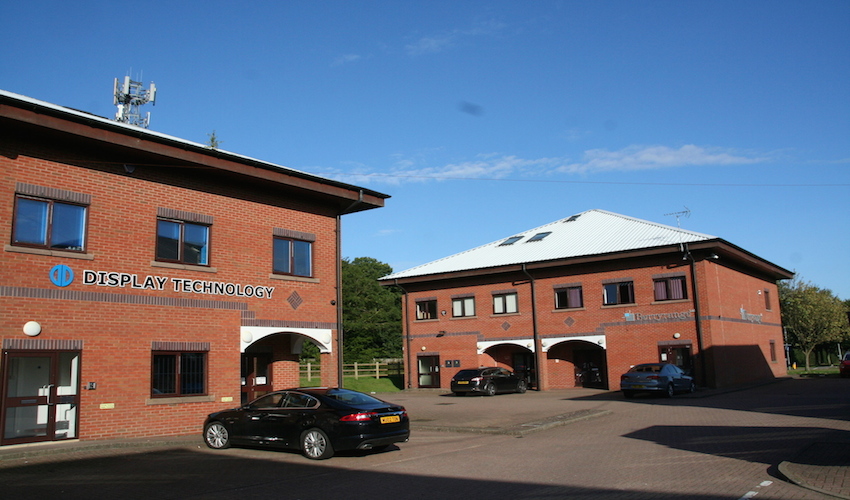 Michael Parkes Surveyors are proud to be a small firm that cares about our customer's property management needs. We aim to give an excellent customer experience and provide value for money.
We are a hands on company that understands the requirements of both residential and commercial property management. Transparency and communication with a personal touch is key to our service.
About us
Our staff undertake regular continual professional development to ensure we are completely up to date and able to provide you with the best possible advice. Our property manager Michelle Davis is highly experienced in managing a wide range of residential, commercial and block properties.
Michael Parkes Surveyors is also a firm regulated by the RICS which means you can rest assured that all client monies are protected and held strictly in accordance with the code. Further, the RICS accreditation assures you of high professional standards of care.
We have a great network of professional contacts including solicitors, in house valuers, contractors, engineers, professional bodies, in house Town Planner etc which means we can ensure we provide you with well rounded advice and experience.
We also write various articles which you can find under "Latest News" on our website to keep you well informed.
Block Management
Block management is the property management of a block of flats and includes managing the day to day maintenance and repair of buildings and external areas, Landscaping, Cleaning, Insurance, utilities etc.
We produce, monitor and review the annual service charge budgets to enable recommendations to be made to the client as to the levels at which the services charges are set and to liaise with accountants in the preparations of the accounts
We provide clients with regular statements of income and expenditure in respect of financial positioning
We meet with lessees and carry out regular site inspections
We ensure sufficient buildings insurance is in place and deal with emergency works and repairs, as well as providing advice on the procedures to follow should a claim arise.
We respond to routine enquiries raised by lessees/clients/potential clients either by phone, email, or writing and ensure any necessary information is circulated.
We administer contracts for the provision of services provided to the common areas and deal with the authorisation of payment of accounts rendered by contractors.
We issue demands to lessees for service charges, ground rents, major works/section 20 requirements and manage arrears.
We attend AGM's, EGM's, and directors meetings and take notes/minutes where necessary.
We deal with solicitor enquiries and ensure Lease terms are enforced and advise where necessary on lease covenants
We are well versed in changes in legislation, and health and safety compliance is high on our agenda so we can ensure our clients are fully compliant and up to date at all times.
Michael Parkes Surveyors Ltd are experienced at block management in Kent and London.
Commercial Property Management
We manage retail units, land, industrial property and office. Our services include:-
Submitting demands and collecting rent, service and other charges from tenants at agreed intervals.
Making payments for day-to-day maintenance.
Administering building and other insurances.
Inspecting the property at agreed intervals to check maintenance and repairs and to deal with day-to-day repairs to structure, plant, fixtures and fittings.
Attending to routine management enquiries from tenants.
Keeping records of tenancies and other matters relating to the property.
Administering funds and providing information to auditors.
Liaising with solicitors on breaches of covenants, particularly payment of rents and Service charges.
Considering applications from tenants for consent to alter properties.
Advising on applications for assignments, sub-lettings and changes of use.
Arranging lettings or lease renewals, negotiating rent reviews and obtaining premiums for variations of existing lettings.
Health and Safety and Fire Safety advice.
A property management information sheet is available by clicking here
Residential Management
We also undertake property management services for estates where there are Freehold houses, with communal landscaped areas (and sometimes un-adopted roads, pumping stations etc. ) that need Estate Management.
For Developers
We can provide advice on lease content and realistic service charge budgets whilst working with you to inspire confidence in the reputation of your brand as well as ours.
Fees
We structure our fees to provide you with a fixed cost, which is usually based on a per flat rate for block management.
For commercial rent collection our fee is a percentage of the total rent roll.
For commercial property management our fee will reflect the level of services required for your particular estate.
Our fees are tailored to suit the specific needs of your property and therefore we will always want to discuss the current situation and future plans with you
Additional Services
We also offer professional advice on :-
Lease Renewals.
Rent Reviews.
Licences to underlet.
Licenses for assignment.
Licenses for works.
Tenant alterations.
Wayleave agreements.
Negotiating and managing dilapidations.
Rates Mitigation.
Engaging and overseeing third party consultants such as building surveyors/M&E/structural engineers etc.
Talk to us 01634 294 994
Michelle Davis
E-mail: [email protected]